Meet the Innkeepers of Courtwood Inn
Chris and Larry Parker are the owners of Courtwood Inn. The couple's lifelong love of tennis-inspired them to construct their beautiful cedar lodge. This is clear throughout Courtwood Inn, from the tennis-themed rooms to the tennis court to the name itself. The "court" part of the name relates to tennis, and the "wood" part refers to the rustic log inn.
Below, you can learn a little bit more about the friendly owners of Courtwood Inn, and more about their passion for tennis.
The Innkeepers of Courtwood Inn
Meet Chris Parker
Chris is a former National USPTA "Player of the Year" and was a tennis director in the Bay Area for over 15 years. She has coached people of all levels, from beginners to nationally ranked players.
If you ask her what it is she likes about tennis, you can expect a passionate and multilayered response. She enjoys the social aspect of it; what drew her to tennis in the first place was family. Her older sister was a top NorCal junior player, and she prefers doubles because she enjoys how social it is. In fact, she likes them so much that before she and Larry built Courtwood Inn, she was on several league teams that made it to the finals of national championships.
The social aspect of the game is so important to Chris that if you ask what her best moment on the court was, she won't reply with a memory of a particular match. Instead, she'll tell you about how the first date she went on with Larry was to a tennis court when they were playing in a mixed doubles tournament.
If Chris could give her younger self advice knowing what she does now, she would have worked on having more patience and confidence. Chris doesn't perform any special rituals before a game, but she does point out that stretching is always a good idea.
Favorites:
Warm-up game: Short Court Game
Tennis player: Roger Federer
Court type: Hard Court
Activity when off-court: Tasting incredible California wine
Meet Larry Parker
Larry played varsity tennis at Cal/Berkeley, competed at Wimbledon, the Australian Open, and the US Open, and was formerly NorCal USPTA "Pro of the Year" and "Player of the Year."  He has also coached players of all levels and continues to do so through the Ace and Silver Set tennis packages offered at Courtwood Inn.
Overview of Tennis Packages
Drop Shot Package
This package features do-it-yourself tennis with a two-night stay. The court will be reserved in the afternoon for you. Enjoy wine tastings from local wineries paired with tasty appetizers at the inn.
Ace Package
This package features do-it-yourself tennis with a three-night stay and includes everything you get with the drop shot package, plus coached round robin play followed by open play in the afternoon. Then, enjoy wine, appetizers, and a casual farewell dinner at the inn, complete with dessert.
Golden Set Package
Bring your USPTA/PTR certified pro with you, and they will receive a complimentary room and have the opportunity to organize all your on-court activities.
Silver Set Package
Receive instruction or drills from Larry at an hourly rate.
Enjoy a Tennis Retreat at Courtwood Inn
This elegant cedar log lodge sits on a hilltop over the San Joaquin Valley and enjoys spectacular panoramic views of the Sierra Foothills. The tennis court is set within this incredible backdrop, ensuring that you will play some memorable games. The views from inside the inn are just as unbelievable, with large windows and spacious decks to relax on.
Each room at the Courtwood Inn is tastefully styled after a tennis tournament, with colors and accessories related to each event. During the four Grand Slam tournaments, the rooms modeled after the tournaments are on sale, so don't miss out!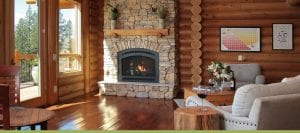 You'll find antique rackets, trophies, and books as accents in the cozy and inviting Great Room and Dining Room. Additionally, Courtwood Inn is near the town of Murph
ys (a local hidden gem) and Yosemite National Park. There are plenty of opportunities for outdoor recreation beyond playing a rousing game of tennis, including exploring caves and going on hikes.
Browse our lovely rooms and book your stay in California's Gold Country today!