This Is the Best Guide to the Best Murphys, CA, Outdoor Recreation
Our charming gold rush town, Murphys, California, is located in the Sierra Nevada Foothills in Calaveras County between Lake Tahoe and Yosemite National Park. The area is rich in history and is home to a thriving community filled with fine dining restaurants, unique shops, beautiful art galleries, and award-winning wine tasting rooms. Murphys is also home to breathtaking scenery where you can get outside and reconnect with Mother Nature. We'll tell you about the Murphys, CA, outdoor recreation you can experience when you stay with us at Courtwood Inn.  
To learn about the best outdoor activities and more, download our free Murphys Travel Guide. It contains local insight into the best things to see and do in the area! 
Here Is the Best 
Murphys, CA, Outdoor Recreation
With its plethora of adventure opportunities, it's no surprise that Murphys was named one of the best small towns in the United States! Read on to discover all the ways you can have a blast outside when you visit here. 
Explore Nearby Parks
Calaveras County and the surrounding areas are home to many picturesque parks, lakes, and outdoor spaces. Whether you want to go boating, horseback riding, hiking, biking, or birdwatching, we've got you covered at our parks here. Courtwood Inn is located smack dab in the middle of Lake Tahoe and Yosemite National Park, so you can imagine the endless opportunities for outdoor adventure. Some of the best nearby parks include: 
Stay Active With Outdoor Activities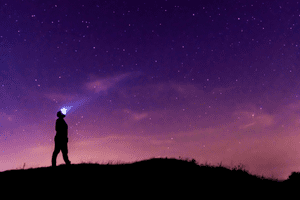 Do you like to stay active while you're on vacation? Murphys will be your haven! Our area is home to endless trails perfect for jogging, hiking, biking, and horseback riding. There's also plenty of opportunities for stargazing, watching the sunset and sunrise, and birdwatching. When you vacation here, you'll leave with fresh air in your lungs and a feeling of accomplishment.   
Work on Your Golf Swing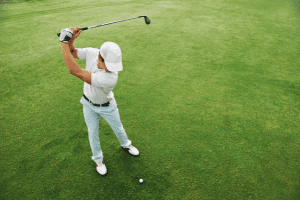 Do you enjoy playing golf at one-of-a-kind courses while you're on vacation? You're in luck! Our area is home to many top-notch golf courses where you can hit a hole in one: 
Try Exciting Winter Sports
No matter what time of year you visit Murphys, there are always fun-filled excursions awaiting! If you're vacationing in the area during the winter, give these exciting sports a try: 
Be Amazed at Mercer Caverns
Just one mile north of Murphys, you'll find the fascinating wonder that is Mercer Caverns. The caves are open year-round, so you can go on this adventure no matter when you visit our town. When you book a tour, you'll descend 160 vertical feet below into the caverns and be greeted by dazzling speleothems, stalactites, and stalagmites. Admission prices are:
$19.00 for adults
$11.00 for children ages 3-12 years
More Relaxing Outdoor Fun
Do you like to spend time outside breathing in the fresh air without getting strenuous? We understand! After all, you are on vacation. Here are some more laidback activities that take place outdoors for you to enjoy: 
Stay at Our Luxurious Log Cabin—Courtwood Inn
Are you looking for the perfect combination of rustic and modern? Look no further than our beautiful bed and breakfast—Courtwood Inn. We offer an array of pristine accommodations, each paired with superior customer service and top-notch amenities. We serve homemade breakfast each day, in addition to wine and cheese hours in the evenings. You'll feel completely at peace as you sit on our spacious deck and gaze at the mountains while sipping on your morning coffee or evening glass of wine. Plus, we're conveniently located close to all the points of interest on your Murphys to-do list!