Murphys, California: A History Buff's Paradise
If you're a history buff, then you'll love Murphys, California. This small town is located in Gold Country and is packed full of history. From its early days as a mining town to its current incarnation as a popular tourist destination, there's something for everyone in Murphys. In this blog post, we'll take a look at the history of Murphys and some of the most notable historical sites that can be found there.
As you enjoy your history-filled tour of Murphys, allow us to help plan the rest of your vacation! Request a copy of our free Vacation Guide where you'll find our recommendations for the best annual events, local wineries, delicious eateries, and historic sites to enjoy during your visit to Murphys!  
The History of Murphys, California
Murphys was settled in 1848 primarily as a mining town. It was named after John Murphy, one of the first settlers in the area. The town quickly grew and soon became one of the largest mining towns in California. Millions of dollars of gold (in todays money) was discovered in nearby streams and miners flocked to the area in search of their fortunes.
As with many early western towns, fire was its downfall and the town was destroyed three times by flames, in 1859, 1874, and 1893. Towards the end of the 19th century, most of the gold in the area had been mined so the Gold Rush days were over.
However, its history and location began to attract attention from tourists and history buffs alike. In recent years, Murphys has undergone something of a renaissance, with new businesses and restaurants popping up all over town.
Some of the most notable historical sites in Murphys include the Old Timer's Musuem(permanently closed after Covid), Murphys Historic Hotel, and the John Muir House.
Murphys Historic Hotel
The Murphys Historic Hotel is a popular tourist destination in the town of Murphys, California. Built in 1859, it was one of the first hotels in the area and is full of history.
The hotel has been renovated and updated over the years, but still retains its historic charm. The hotel is open for tours and features exhibits about the history of the town of Murphys and Gold Country. It's a great place to learn more about the history of California and the American West.
The John Muir House
John Muir was a prominent naturalist and conservationist who lived in the late 19th and early 20th centuries. He is considered to be the father of modern conservationism and was instrumental in the creation of both Yosemite National Park and the National Park Service.
The John Muir House is a historic house museum located in Murphys, California. The house was Muir's home from 1890 to his death in 1914. It is now a National Historic Site and operated by the National Park Service.
The house is open for tours and features exhibits about Muir's life and work. It's a great place to learn more about one of America's most important environmental figures.
Stay With The Courtwood Inn!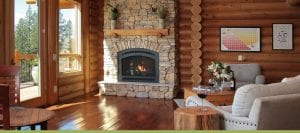 The Courtwood Inn is a great place to stay if you're looking for a luxurious bed & breakfast in Murphys, California. Our inn has a lot of rooms, and each room comes with a private bathroom and many cozy amenities to enjoy during your stay. Guests of our inn can easily enjoy the many museums and attractions in the area, so book your stay with us today!