Learn the History of Murphys, CA
If you're a history buff, then you'll love Murphys, California. This small town is located in Gold Country and is packed full of history. From its early days as a mining town to its current incarnation as a popular tourist destination, there's something for everyone in Murphys. In this blog post, we'll take a look at the history of Murphys and some of the most notable historical sites that can be found there.
As you enjoy your history-filled tour of Murphys, allow us to help plan the rest of your vacation! Request a copy of our free Vacation Guide where you'll find our recommendations for the best annual events, local wineries, delicious eateries, and historic sites to enjoy during your visit to Murphys!  
The History of Murphys, California
Murphys' rich and colorful past came alive in 1848 when John and Daniel Murphy established a trading post and gold mining operation in the area that is now their namesake. True entrepreneurs with the luck of the Irish, they were a part of the very first immigrant party (Stephens-Townsend-Murphy) to successfully bring wagons over the Sierra in 1844, paving the way for westward migration.
It is reported that the brothers took two million dollars in gold ore from Murphys New Diggins (as it was originally called) in one year's time, making them millionaires before the age of 25.
Such riches attracted fortune hunters and adventure seekers from around the world to Murphys – gamblers, opportunists, ladies of questionable virtue, and honest men, as well as renowned outlaws – among them Joaquin Murietta and Black Bart.
As with many early western towns, fire was its downfall and the town was destroyed three times by flames, in 1859, 1874, and 1893. Towards the end of the 19th century, most of the gold in the area had been mined so the Gold Rush days were over.
However, its history and location began to attract attention from tourists and history buffs alike. In recent years, Murphys has undergone something of a renaissance, with new businesses and restaurants popping up all over town.
Three of the most notable historical sites in the area are the Murphys Historic Hotel, the boyhood home of the 1907 Nobel Prize winner in physics Albert Michelson, and the Angels Camp Museum with its exhibit on Mark Twain, author of "The Celebrated Jumping Frog of Calaveras County."
Murphys Historic Hotel
The Murphys Historic Hotel is a popular tourist destination in the town of Murphys, California. Built in 1859, it was one of the first hotels in the area and is full of history.
The hotel has been renovated and updated over the years, but still retains its historic charm. The hotel is open for tours and features exhibits about the history of the town of Murphys and Gold Country. It's a great place to learn more about the history of California and the American West.
Mark Twain's Time In Calaveras County
In the winter of 1864-1865, Mark Twain spent time in a small cabin in Calaveras County writing his first short story that launched his publishing career. "The Celebrated Jumping Frog of Calaveras County" depicts the narrator retelling a story he heard from a bartender, Simon Wheeler, at the Angels Hotel in Angels Camp, California, about the gambler Jim Smiley.
Mark Twain also wrote rough drafts for "Roughing It" while in Calaveras County, which illustrates many of Twain's early adventures, including a visit to Salt Lake City, gold and silver prospecting, and his beginnings as a writer.
The Mark Twain Cabin is a replica cabin that is also a protected California Historical Landmark. Consider stopping by Sonora, California, to visit the cabin and discover another piece of American literary history.
Stay With The Courtwood Inn!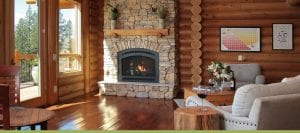 The Courtwood Inn is a great place to stay if you're looking for a luxurious bed & breakfast in Murphys, California. Our inn has a lot of rooms, and each room comes with a private bathroom and many cozy amenities to enjoy during your stay. Guests of our inn can easily enjoy the many museums and attractions in the area, so book your stay with us today!