What to do at Columbia State Historic Park
Stepping back in time at Columbia State Historic Park is something that visitors have been enjoying since 1945! That was the year the area was first turned into a state Historic Park through the California legislature. Those who are interested in experiencing the best the park and National Historic Landmark District have to offer can do so daily between 10:00 am and 4:00 pm. The park is located less than 30 minutes from the Courtwood Inn! It's address is 22708 Broadway Street in Columbia, CA, and no matter what your interests may be, you're likely to find something that engages the mind and imagination when you add this stop to your itinerary.
As you enjoy a trip to Columbia State Historic Park, allow us to help plan the rest of your vacation! Request a copy of our free Vacation Guide where yyou'll find our recommendations for the best annual events, local wineries, delicious eateries, and historic sites to enjoy during your visit to Murphys!  
Take a Daily Town Tour
While exploring Columbia State Historic Park independently can be fun, those looking for a more guided experience will find that taking a daily town tour is well worth their while! June 16th through Labor Day each year, these tours depart at 11:00 am Monday through Friday. Year-round, visitors can enjoy a staff-led tour at 11:00 am on Saturday and Sunday mornings as well. The meeting point for the tour is the museum and guests can expect to participate in a tour that lasts about one hour. If you happen to be organizing a group tour for more than 10 guests at a time, you'll want to arrange in advance by emailing ColumbiaSHP@parks.ca.gov.
Visit Columbia Kate's Teahouse
Guests who are looking to pair history and flavor will find everything they're looking for and more at Columbia Kate's Teahouse. Located at 22727 Columbia Street, this stop is open to the public daily from 11:00 am until 4:00 pm. Stop in and enjoy tea time complete with pastries before taking a moment to browse the specialized gift and antique selection too. History is alive and well within this one-of-a-kind teahouse where tables within are named after mining claims from Columbia's glory days in the 1800s. As guests enjoy their tea, they'll be privy to learning to about the women of early California and how their entrepreneurial spirits paved the way to the city's future success.
Try a Ghost Tour While You're Here
The Gold Rush was undeniably a defining area for Columbia State Historic Park. Those who visit this exciting destination with a passion for the paranormal will find that the area's Gold Rush history also lends itself to plenty of ghost stories too! Get in on the details by booking a Ghost Tour in the park which happens monthly and is hosted by the Friends of Columbia State Historic Park. Ghost tours cost $10 a person and are held in the late afternoon. In addition to these ghostly guided experiences, guests of the park heading this way around Halloween may be interested in enjoying the family-friendly Boo Boulevard experience on October 29, 2022. There are also evening lamplight tours in December which take guests around town after the sun has gone down and end with food, refreshments, and music to enjoy! Lamplight tours start at $25 per person but children 8 and under can enjoy the fun for free.
The Mark Twain Cabin is a replica cabin that is also a protected California Historical Landmark. Consider stopping by Sonora, California, to visit the cabin and discover another piece of American literary history.
Stay With The Courtwood Inn!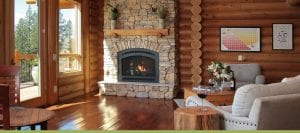 The Courtwood Inn is a great place to stay if you're looking for a luxurious bed & breakfast in Murphys, California. Our inn has a lot of rooms, and each room comes with a private bathroom and many cozy amenities to enjoy during your stay. Guests of our inn can easily enjoy the many museums and attractions in the area, so book your stay with us today!