6 of the Best Murphys, CA, Bike Trails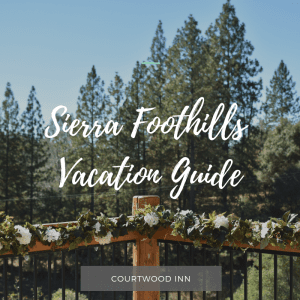 An excellent way to explore while getting your heart pumping is to ride a bike. Not only will you get a good workout, but you'll travel more distance than you would if you were hiking, meaning you get to enjoy more scenery. We've compiled a list of some of the best Murphys, CA, bike trails for you to traverse while here. Take a look below!
Don't forget to download our free Sierra Foothills Vacation Guide!
Where to Find the Top Murphys, CA, Bike Trails
You'll find a mix of leisurely as well as longer, more strenuous bike trails listed. Here are some of the most popular mountain biking routes around!
The length of this trail system in the central Sierra Nevada Mountains is predicted to be 35 miles once it is finished. As it stands, there are many routes that enable access to beautiful public lands along the Ebbetts Pass National Scenic Byway stretch of Hwy 4. Check out the trail map to plan your trip!
You'll have to be careful to stay on the trails while here so as to not damage the roots of the towering redwoods. As you pedal along, you'll likely want to crane your neck the whole way to take in the gorgeous sights. There's something about the supremely giant trees that fills you with wonder as you pass under them, making a trip here a must.
This loop trail features views of the New Melones Reservoir as well as the surrounding area. Along the way, you'll pass remnants of the Duchess Mine and traverse part of Table Mountain.
You'll find a network of trails at the Glory Hole Recreation Area at New Melones Lake. They are not as challenging as others that you'll find in Murphys, making this a good place to spend a few leisurely hours by the lake.
Start this trail with a little over a mile hike to a plateau with a panoramic view. Afterward, fly down on a short, steep descent.
If you come here during the right time of year, you'll see colorful wildflowers dotting the trail's edges. You'll also enjoy sweeping views of the surrounding landscape of the beautiful Red Hills.
Other Things to Do in Murphys, CA
Some trails, like Natural Bridges, are off-limits to bikes due to preservation needs. However, you can access them on foot via hike. Others are simply easier to manage on foot and can give you more time to stop and smell the roses. Murphys is a beautiful area, and there are many great hikes in the area.
To discover other ways to explore the area, request a free copy of our vacation guide!
Stay in Luxury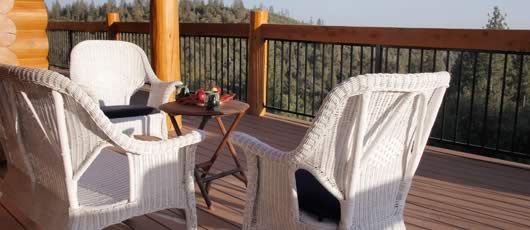 Make your home base during your stay in Murphys a gorgeous hilltop log inn. The views from our inn go on and on, and we enjoy seclusion so you'll feel like you're the only one in this section of the Sierra Nevada foothills. We're still close to town though, so you can take advantage of all the nearby wineries and entertainment without having to travel far.
Be sure to take a look at all of our stunning accommodations before you book your stay!