Everything You Need to Know About Ironstone Vineyards Events
With over two dozen family-owned and operated boutique wineries, Murphys yields exceptional wine and vineyards at every corner. One of the best wineries in the area is Ironstone Vineyards. While the wine it produces is incredible, this winery offers more than just wine. Throughout the year, there is an extensive list of exciting events held at Ironstone Vineyards. Below, you'll discover some of the biggest and best annual Ironstone Vineyards events that you won't want to miss!
For additional information on our area's best restaurants, outdoor activities, and other attractions, be sure to download our complimentary Vacation Guide. 
I Want the Free Vacation Guide
What is Ironstone Vineyards?
Ironstone Vineyards is not your typical vineyard. Sure, you will find stunning views of orchards where wine grapes slowly ripen in the warm sunshine. Yes, there is a gorgeous tasting room where you can sample top-notch wine and take a tour of the property. However, Ironstone Vineyards is so much more than just your average run of the mill winery. Ironstone Vineyards hosts an array of events throughout the year that take place in unique areas throughout the vineyard grounds, making for stunning backdrops and unmatchable vibes. 
Ironstone Vineyards Events
From enjoying live music in the open-air Ironstone Amphitheatre to picturesque holiday brunches in the tasting room, there's always something happening!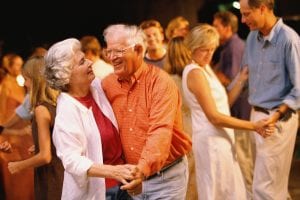 When: February
Celebrate Valentine's Day with your sweetheart and enjoy dinner and dancing at Ironstone's Love on the Vine event.
Spring Obsession Art Competition
When: March
This event showcases original, mixed media pieces throughout the vineyard. All of these pieces are available for purchase. 
When: March
During March, thousands of daffodils bloom throughout our rolling landscapes. During the daffodil show, you'll find captivating daffodil and horticulture exhibits. 
When: April
Pack up the kiddos and head to Ironstone Vineyards and enjoy a fun-filled brunch with the Easter Bunny. The brunch features a gourmet menu provided by Chef Rob Christie. The menu contains a carving station with prime rib, an omelet bar, hot and cold buffets, fresh fruit, and a dessert station. Following the meal, there will be an Easter egg hunt held on the vineyard grounds.
When: May/June
This super-cool event features a cornhole tournament and BBQ competition. There will also be wine, beer, food trucks, and live music.
When: July
Gather with family and friends and celebrate the Fourth of July with fireworks, craft vendors, food, libations, and entertainment for the whole family.
Ironstone Vineyards Summer Concert Series
When: All Summer Long
Enjoy outdoor concerts performed by top stars during the Ironstone Vineyards Concert Series! Their all-star lineup has included artists such as Steve Miller Band, Darius Rucker, Goo Goo Dolls, Train, REO Speedwagon, Carrie Underwood, and more!
When: September
This is a one of a kind antique and classic car show, also featuring vintage trailers, motorcycles, and wooden boats.
All About the Venue
Despite the impressive size of the Ironstone Amphitheater, it provides an intimate and relaxed feel—something that's rare with big-name concerts. Part of the reason why the venue's atmosphere is so unique is its surroundings. Since it's part of Ironstone Vineyards, the amphitheater is flanked by leafy green trees, colorful flowers, and paved pathways ideal for a stroll. When you attend a concert or event at the amphitheater, bring a towel or beach chair, grab a glass of delicious wine, and relax under the stars on the lawn as you enjoy a fantastic performance. Bask in the breeze and make memories with your friends or family.
The Summertime Ironstone Concert Package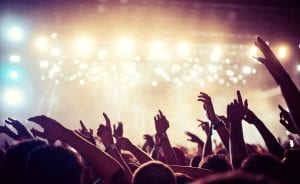 If you're planning to attend an upcoming concert at Ironstone, avoid the hassle of parking and let us take care of transportation for you with our Ironstone Concert Package! If you stay with us for two nights on a weekend or one night mid-week, you'll receive round-trip transportation to the concert, plus a special dessert when you return to the inn following the show! Be sure to book direct for the best rates and to see real-time availability.
Unwind at Courtwood Inn
After your time enjoying the spectacular Ironstone Vineyards events, relax in your luxurious guest room at Courtwood Inn.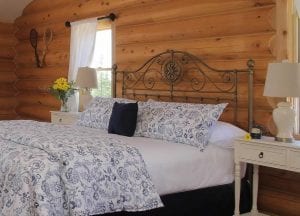 Our lovely cedar lodge offers the most exceptional accommodations in the Sierra Foothills, and our vantage point allows for exceptional views. 
Our French Open Room features high cedar-beamed ceilings, a charming seating area, and a private balcony. After your fun-filled day at Ironstone, the luxurious California king bed in this room will be calling your name. Please browse the rest of our stunning accommodations and book your stay today!