Our Winery of the Month: Milliaire Winery, Murphys, CA
We're starting something new! Each month, we will feature a different local winery. This month, we will be starting things off with Milliaire Winery in Murphys, CA! Take a look below to learn why we think they are one of the best in the area.  
Milliaire Winery is the oldest family-owned winery in Murphys! Their varietal of expertise is Zinfandel, which they have been making since 1983.
Milliaire Winery's Vineyards
Milliaire Winery uses grapes from Clockspring Vineyards and Ghirardelli Vineyards to make their signature wines. The history of these vineyards contributes unique aspects to the wines that Milliaire Winery produces.
They've been working with Clockspring Vineyards for over 35 years. During this time, they have made Zinfandels as well as Muscat Canelli, Syrah, Primitivo, and Port from the grapes at this certified organic vineyard.
The Ghirardelli Vineyard is the oldest Zinfandel vineyard in the country! It also stands out as unique due to the geography and how the vines are cultivated. The vineyard is low-yielding, which means that the grapes that are harvested have an extraordinary concentration of flavor and intense varietal character. Milliaire Winery has produced many outstanding wines made from the old vine Zinfandel grapes from this iconic vineyard.
Milliaire Winery's tasting room is in downtown Murphys. The chic tasting room is a former Flying A gas station and features cozy spots for enjoying a glass of wine both indoors and outside. Tastings are just $10, and if you purchase a bottle, they're free!
Milliaire Winery hosts several fun events throughout the year ranging from live music shows to harvest celebrations and more. Stop by on a warm day and relax under the shade of their magnificent fig tree. Afterward, you can stroll to one of the other tasting rooms on Main Street!
Stay in a Gorgeous Inn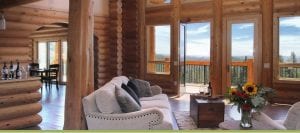 Just minutes away from Milliaire Winery, you'll discover a luxurious hilltop lodge. Our bed and breakfast sits atop a tranquil 5-acre hilltop and looks over breathtaking views of the valley and Sierra Foothills.
Stay in one of our beautiful tennis-themed rooms and leave your cares behind! Your stress will melt away with the help of amenities like Jason MicroSilk Hydrotherapy Tubs, private patios, a daily happy hour, and more.
Be sure to take a look at all of our inviting accommodations before you book your stay!