City vs. Small Town Vacation: Everything That You Need to Know
Are you in the midst of planning your next great getaway? What direction does your compass point towards? You could easily plan a trip to a big city full of hustle and bustle. You can also plan a vacation to one of the many fantastic small cities in the United States. If you're debating a city vs. small town vacation, we think you should choose the later, and we're here to tell you why!
There's no competition with a city vs. small town vacation when it comes to Murphys. Murphys wins every time! To learn about our quaint town and all of the amazing things to see and do, download our complimentary Vacation Guide. 
City vs. Small Town Vacation
…We Choose Small Town!
When you choose to visit a charming, small town, like Murphys, CA, you can experience a plethora of benefits. 
Fewer Crowds
When you stay at the Courtwood Inn in Murphys, you'll feel like you're in a faraway oasis. Each of our guest rooms is carefully spaced out, giving you the feeling of privacy. Many of our rooms and suites even have private entrances, balconies, and decks overlooking the landscaping. 
Open Spaces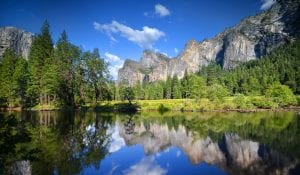 Although Murphys has a lively historic downtown, it is surrounded by vast, open spaces that you can explore and reconnect with nature. Courtwood Inn is conveniently located near Stanislaus National Forest, Yosemite National Park, New Melones Lake, and more. Some outdoor adventures you can enjoy in our area include:
Hot springs

Kayaking

And more!
Locally-Owned Attractions
One of our favorite benefits of a city vs. small town vacation is when you visit a small town, you can explore the eclectic, locally-owned businesses throughout Murphys. Our county, Calaveras County, is known for its award-winning family-run wineries. During your vacation, you'll want to be sure to visit as many wineries and tasting rooms as possible. You'll have a blast tasting delectable wines and meeting the friendly staff. 
Let Courtwood Inn Host You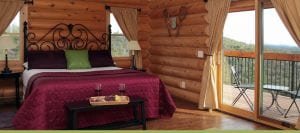 Pack the car and embark on a road trip to the small town of Murphys. Our town is so special that it has been named "One of the Top 10 Coolest Small Towns in America." Courtwood Inn will be waiting to host you and treat you like family. Our luxurious bed and breakfast is located near all of the best restaurants, art galleries, gift shops, live theatre, and various wine tasting rooms.   
Browse our accommodations and find the perfect guest room or suite for you. Our guest rooms feature private baths, bistro tables, gorgeous panoramic views of the Sierra Foothills, and more. Check our availability and start planning your fun-filled getaway today!