Stanislaus National Forest 101: What You Need to Know
We all could always use a vacation. Sometimes vacations are filled with busy travel and jam-packed schedules. If you prefer a vacation that is laidback and rejuvenating, a getaway to Murphys, CA, is perfect for you. Located in Calaveras County nestled among the Sierra Nevada Mountains, this charming town has everything you need for a relaxing retreat. One of our favorite ways to spend the day is by visiting the Stanislaus National Forest. Visit the forest and disconnect from your busy life and reconnect with nature. You'll be happy you did! 
For additional information regarding the area's best things to see and do, take a look at our complimentary Vacation Guide. It's the ultimate time-saving trip-planning tool!
All About
Stanislaus National Forest
You'll find pristine solitude when you spend a day in the great outdoors in Stanislaus National Forest. You can fish in sparkling rivers and streams, hike through the backcountry, swim near a sandy beach, raft the exciting Tuolumne River, and more!
Getting There
When you stay with us at Courtwood Inn, you'll be near all of the best attractions in Murphys, including the Stanislaus National Forest. The vast forest spans over 800 square miles, but one of the entrances is located under 9 miles from Courtwood Inn. As you leave the inn, you'll turn right onto Ponderosa Way. You'll then continue onto St. Johns and turn left onto French Gulch Road. After that, turn left onto Main Street, left onto Big Trees Road, and left onto CA-4 East. The drive only takes about 17 minutes! 
Fun-Filled Activities
Wilderness Areas
Within the Stanislaus National Forest, you can find three wilderness areas. These special places make up almost one-quarter of the forest and are home to some of the area's most spectacular scenery. 
Emigrant Wilderness

– This area is bordered by Yosemite National Park on the south and is beloved for its breathtaking alpine lakes, granite basins, and fascinating volcanic formations. 

Carson-Iceberg Wilderness – You'll find incredible peaks here overlooking river valleys, waterfalls, meadows, and various geological formations. 

Mokelumne Wilderness – This portion includes the Mokelumne River Canyon and the Carson River.
Stay Among the Mountains at Courtwood Inn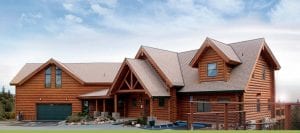 At Courtwood Inn in Murphys, there's more than enough room to relax and rejuvenate. Our bed and breakfast sits within an authentic cedar log lodge and has the luxuries and comforts you need for a fantastic vacation. Courtwood Inn sits upon a tranquil 5-acre hilltop overlooking picturesque Northern California landscapes. During your stay here, you can enjoy everything from adventurous recreation to peaceful solitude. Browse our lovely guest rooms and suites and find the perfect one for you. Each one is built with our guests' comfort in mind. Check our availability and plan your retreat today!