Where Is Murphys, CA, and What Do I Need to Know About It?
Murphys is a town not to be missed. If you're a fan of breathtaking views, mouthwatering wines, unbelievable food, or fan worthy events, a visit to this area must be on your bucket list. But, where is Murphys, CA? Here's everything you need to know about visiting this iconic town. 
When you're planning your trip to Murphys, be sure to utilize our complimentary Vacation Guide. It contains everything you need to know about the best things to do and see in the area. The best part— it's free! 
Where is Murphys, CA?
If you're curious about where is Murphys, CA, as well as what to do when you visit, keep reading! 
Location of Murphys, CA
Often called the "Queen of the Sierra," Murphys is a Goldrush Era town located in Calaveras County, California. The charming town of Murphys sits in the central Sierra Nevada foothills, nestled between Lake Tahoe and Yosemite National Park. Its elevation level is approximately 2,000 feet, which serves as a comfortable spot above the central valley fog and below the snowline, providing mild and pleasant temperatures year-round. 
Road Trips to Murphys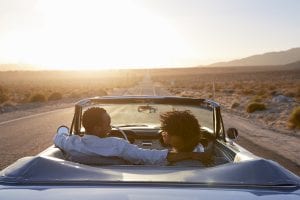 Murphys is in Northeastern, California. It's small-town, scenic feel makes it an ideal destination for road trips for those looking to escape the hustle and bustle of a big city, like the Bay Area. 
San Jose to Murphys

A two hour and 30-minute drive
What is Murphys Known For?
Murphys, CA, was voted one of the top ten coolest small towns in the United States by Budget Travel Magazine. It's easy to see why! Between its wine tasting rooms, eclectic Main Street shopping, delectable eateries, and outdoor adventures, Murphys is nothing short of exciting. 
What To Do in Murphys
With its vibrant and growing wine community, Murphys is quickly becoming a standout location for wine enthusiasts. The area currently homes to over two dozen family-owned and operated boutique wineries, all of which welcome visitors year-round for wine tasting and tours.
Although Murphys is often described as quaint or charming, that does not mean that it's community isn't thriving. Downtown and Main Street of Murphys, CA, is proof of that. There is a surprising amount to do here, so you may be wondering where to begin exploring this gem of a place.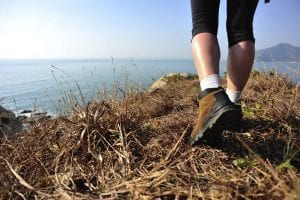 The incredible natural beauty of Northern California makes it an ideal destination for outdoor adventurers. Murphys is close to some of the best areas for hiking, skiing, fishing, sightseeing, and more. 
In this town, there is always something happening! When you're planning your trip to Calaveras County, be sure to stay up to date with what exciting events are taking place.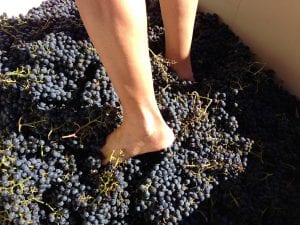 Where to Stay in Murphys
So, know you know where Murphys, CA, is. You need somewhere to stay, and you'll be on your way! Stay at the cozy, luxurious Courtwood Inn. Our custom-designed bed and breakfast is a spectacular cedar log lodge set on a tranquil 5-acre hilltop. From our peaceful retreat centrally located in California Gold Country, you can enjoy all that the Mother Lode of Murphys has to offer, from adventurous recreation to blissful relaxation. Courtwood Inn is the place to "play, relax, and refresh."
Stay in our gorgeous Davis Cup Room.
This room features an additional entrance off the lower level private patio, which is the perfect spot to enjoy the views of the serene mountains. You'll love the Cherry wood sleigh bed decorated in a light mint color. Also, we are also delighted to offer pet-friendly lodging in Murphys, CA, with our Davis Cup Room. This is our pet-friendly room, so it can be set up to welcome your furry family member. 
We know you can't wait to begin planning your Murphys getaway. So, check our availability and reserve your room today. We can't wait to host you!