How to Have the Ultimate Murphys, CA, Bachelorette Party
Are you in the process of planning a bachelorette party? Don't let the stress of event planning get to you. Have a fun-filled, laid back bachelorette party in Murphys, CA, and you won't be disappointed. Your group will fall in love with picturesque landscapes, as well as exciting activities such as wine tastings and live music. For a complete guide to the ultimate Murphys, CA, bachelorette party, read on! 
To learn more about Calaveras County and the area's best restaurants and attractions, take a look at our complimentary Vacation Guide. It's completely free!
Your Murphys, CA, Bachelorette Party
Here's how to have a top-notch Murphys, CA, bachelorette party! 
Go on a Wine Tasting Tour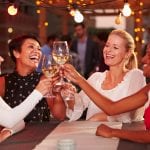 What's better than tasting delicious wine with good friends? Nothing comes to mind! For the perfect wine tasting experience, treat yourselves to a Courtwood Wine Tasting Tour. On this tour, you'll enjoy an inspiring day of California wine tasting as you explore the treasures that Murphys wines and the Sierra Foothills of California have to offer. Our Courtwood Wine Guides keep a close eye on the new vintages as they are released at each surrounding winery, ensuring that your group has the best wine tasting experience possible. 
Providing exceptional service while keeping you safe and happy is our goal. We happily offer door to door pick up and return service in our large van. In the van, you'll find chilled beverages, as well as a delectable picnic packed just for you. Our picnics feature Fiscalini Farms artisanal cheese selections, crackers, chocolates, fresh fruit selections from local farmer's markets, and mini sandwiches. 
Pamper Yourselves With a Spa Day
Ladies, you deserve to relax and pamper yourselves. Here at the Courtwood Inn, we offer luxurious spa experiences. Our Massage Therapists will personalize your treatments to suit your needs and preferences. Our therapists care deeply about their clients and believe in the healing gift of massage and therapeutic bodywork. When you stay with us, we can offer you our Game, Set, Massage Package for exclusive prices on these spa experiences. Reservations are required, so be sure to call us directly, and we will find a way to accommodate your group.
See Live Music at Ironstone Amphitheatre
As you plan your Murphys, CA, bachelorette party, be sure to check the Ironstone Amphitheatre concert calendar to see if any of your favorite artists will be visiting the area. The Ironstone Amphitheatre provides a memorable venue with an experience you won't discover anywhere else. 
As you plan your outing to the concert, avoid the hassle of parking and let us take care of transportation for you with our Ironstone Concert Package! If you stay with us for two nights on a weekend or one night mid-week, you'll receive round-trip transportation to the concert, plus a special dessert when you return to the inn following the show! Be sure to book direct for the best rates and to see accurate availability.
Stay at the Gorgeous Courtwood Inn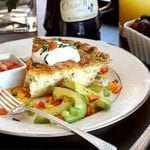 During your Murphys, CA, bachelorette party, stay at the Courtwood Inn. Our beautiful bed and breakfast's convenient location keeps you close to all of the excitement of downtown Murphys. We serve complimentary breakfast each morning, as well as a happy hour with local wine and appetizers. This saves your group money on outings for breakfast and drinks! 
We have an array of rooms and suites available here at the Courtwood Inn with opulent amenities. Check our availability or give us a call directly, and we'll be thrilled to help you start planning your bachelorette getaway.