Here's the Best Weekend Getaway From the Bay Area for You
Don't fall victim to the grind of the hustle and bustle of everyday life in the big city. Instead, take the time to relax and rejuvenate with a weekend getaway from the Bay area to the Courtwood Inn in Murphys, CA. For a guide regarding the best way to spend your time during this serene escape, keep reading! 
For additional vacation planning information, refer to our complimentary Vacation Guide. You'll learn more about what Murphys has to offer, including delectable restaurants, annual events, and more! 
The Best Way to Spend Your Weekend Getaway From the Bay Area
Here are the three activities that will make for the ultimate weekend getaway from the Bay area.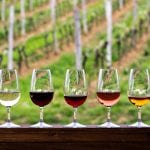 1. Go to a
Wine Tasting
in
Wine Country
Although Murphys is a small town, it's loaded with a plethora of fantastic wineries and tasting rooms. We have a complete list of our favorite boutique wineries in Calaveras County. A few of our favorite places to check out include Milliare Winery, Indian Rock Vineyards, and Brice Station Vineyards. 
If you're a wine lover, you'll love our daily wine hour at the Courtwood Inn. Each evening we serve local wines paired with artisanal cheese, crackers, fresh fruit, and other munchies. The best part about our wine hour—it's free to all of our guests! 
2. Explore Yosemite National Park
One of the best ways to destress and recenter yourself is to spend time in nature. Luckily for you, the Courtwood Inn is only an hour and a half away from Yosemite National Park. Embark on a day trip to Yosemite National Park and spend the day admiring the Sierra Nevada mountains, towering sequoia trees, vast Lake Tahoe, and fascinating hot springs. 
3. Blow off Steam With
Outdoor Activities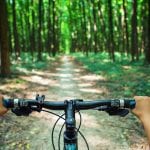 When it comes to ways to be active and spend time outside in the fresh air, Murphys has plenty of options. We suggest you go stargazing or explore some of the area's biking trails and hiking trails. If you visit during the winter, head to Bear Valley and go skiing. 
If you're the sporty type, the Courtwood Inn is the perfect place for you to stay during your weekend trip. We have onsite tennis courts and offer an array of tennis packages. Whether you're a skilled tennis player or are eager to try your hand at the game and learn, you'll fit in just fine here.
Relax at the Courtwood Inn 
During your much-needed weekend escape from the Bay area, escape to fresh mountain air at our charming bed and breakfast, the Courtwood Inn.
Nestled on a tranquil five-acre hilltop, the Courtwood Inn features luxurious accommodations paired with opulent amenities. We serve a complimentary breakfast daily that is sure to make your mouth water. Our multi-course breakfast begins with the wonderful aroma of fresh brewed, locally roasted coffee, and is followed by a selection of seasonal fruit. Then, you'll be treated to a sweet or savory breakfast entrée, along with homemade muffins or scone.
Our US Open mini-suite is an ideal space to rest your head after a day spent in Murphys. The US Open features a walk-in closet, a mini-fridge, Keurig coffee maker, and a spacious bathroom with a MicroSilk spa tub. If you're ready to start planning your getaway from the Bay area, we're ready to host you. Check our availability today!