Your Guide to the Best Getaway Near Sacramento
Travelers that are looking to plan a getaway from Sacramento and are longing for gorgeous valley views and fresh mountain air to match will find it all waiting for them in Murphys, California. A trip this way puts you within reach of the scenic Sierra Foothills and a collection of captivating wineries, art galleries, shops, spas, and outdoor options for fun that are sure to inspire at every turn. Whether you're planning a getaway from Sacramento with family and friends, or you can't wait to enjoy a romantic trip with the one you love most, the options for customizing your stay are vast. Making a getaway even more convenient is the fact that Murphys is just a 2-hour trip from Sacramento making it easily reachable when you're up for a road trip.
For more information on the area's best activities and attractions, download our free Vacation Guide. This carefully curated guide will provide you with everything you need to plan the perfect Murphys and Sierra Foothills vacation.
Request Your Sierra Foothills Vacation Guide
The Best Getaway Near Sacramento and the Central Valley
Enjoy a Getaway Focused on Flavor
When you've made your way to Murphys from Sacramento, you'll want to kick things off by treating yourself to something savory! The good news is this area is filled with fantastic places to treat the taste buds. Grounds is a delightful stop known for its palate-pleasing seasonal frittatas on the menu. The pastries and paninis are top-notch selections at Aria Bakery, while V Bistro & Bar is loved by locals and visitors alike for their sensational small plates and delicious handcrafted cocktails. If you're looking for a one-stop resource for relishing the moment, downtown Murphys is home to fan-favorite eateries like Gabby's, Toscano's, the Pour House, and the ever-elegant V Restaurant.
Embrace Time in the Great Outdoors
Murphys, California is a destination that's loved for its seamless access to outdoor fun and adventure. Here, it's just as easy to enjoy time hiking inspiring trails and wildlife watching as it is to book a cave tour, enjoy fishing or put nature photography skills to work in a personalized style. Pairing friendly competition and time outside is simple here when two tennis courts are right outside the front door of the inn. Plus, you're within reach of many great golf courses as well. Of course, a highlight for many who are planning a getaway from Sacramento in this direction is the prospect of adding a stop at Calaveras Big Trees State Park to their itinerary. Melones Lake is another lovely day stop where you can make the most of your time fishing and swimming at your own leisurely pace.
Make Time for a Romantic Moment in Murphys
If you're fortunate enough to be setting aside time for a romantic getaway to Murphys, you'll want to be sure to include stops at one or more of the world-class wineries this area hosts. Here, the rich soil and temperate climate lend themselves perfectly to amazing varieties of grapes and as a result, the area is filled with amazing wineries and vineyards to enjoy. There are also options to book day tours so you can explore several safely during your stay. From tasting rooms to vineyard tours and first-hand looks at production facilities, touring the wineries here is an experience that's bound to be unforgettable on your romantic getaway.
Visitors to Murphys excited to spend time with the one they love most will also want to note just how special taking time to explore iconic stops can be together. Murphys is within reach of gorgeous parks, forests, and nature preserves that are ideal for romantic picnics or photos too. Consider taking time to explore places like the Stanislaus National Forest or Yosemite National Park during your trip this way.
Book Your Getaway with Us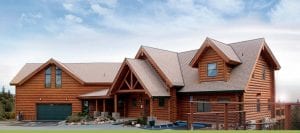 Courtwood Inn is ready to welcome you and your better half to our serene bed and breakfast. Browse our accommodations and find the perfect place to make your home away from home. We can't wait to help you experience the ultimate romantic getaway.