All About the Best Things To Do In Summer in Murphys, CA
It's time to heat things up and start planning your much-anticipated summer vacation! Why not visit the California Gold Country and stay in Murphys? There's plenty of things to see and do, and the weather is gorgeous. What's not to love? Keep reading to learn all about the best things to do in summer in Murphys, CA.  
Our small town has everything you need for a top-notch getaway. Start planning your vacation with the help of our free Vacation Guide. You can find out about the best wine tours, walking tours, food tours, and more!  
Check Out the Best 
Things 
To
 Do 
In
 Summer in Murphys
,
 CA
It's always the best time to visit Murphys! You can't beat the weather during the summer here. With lows between 50 – 70 degrees and highs between 75 – 90 degrees, it's perfect weather for enjoying all kinds of activities!  
Outdoor Adventures
With breathtaking scenery everywhere you turn, Calaveras County is known for being a nature lover's dream vacation spot. Whether you want to go hiking, horseback riding, kayaking, or exploring natural caves, we've got you covered here.  
Top 5 Hiking Trails Near Murphys
(Note: There are another 15 day-hikes in the Lake Alpine area. Contact Courtwood Inn for more details.)
Top 5 Lakes Near Murphys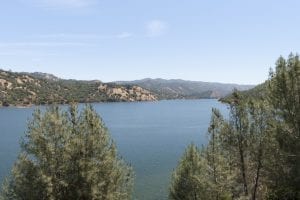 Explore Murphys
One of the best parts about staying with us at Courtwood Inn is that you're located less than 10 minutes away from Main Street in the downtown Murphys historical neighborhood. The area is home to an array of unique art galleries, charming shops, award-winning California wine tasting rooms, and more! 
Top 5 Things To Do In Murphys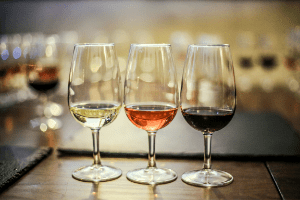 Dine at local restaurants

– Some of our favorites include the V Restaurant, Grounds, Rob's Place, Toscana's and Gabby's.

 

Visit tasting rooms

 – Some of our favorites 

include

Aloria, Bodega Del Sur, Boyle Macdonald, Four Winds, Gossamer, Hatcher, Lavendar Ridge, Mineral Newsome Harlow and Tanner. You may also visit some of the best wineries just outside of Murphys with our guided wine tasting tour. 

 

Shop unique boutiques – Some of our favorites include Art on Main, 

Marisolio

Olive Oil Tasting Bar, The Spice Tin, Books On Main, Village Toy Store, and Moon Alley Candles, plus there are 10 clothing stores. 

Learn about the area's rich history – The town was founded in 1848 by two Irish brothers who established a trading post. Due to the success of local gold mining operations, Murphys quickly developed into a bustling town.

Today, you can learn more about Murphys' rich past at the local historic sites and plaques.

 

Attend a concert – During the summer, three of the local wineries hold series of concerts: Brice Station, Ironstone and Twisted Oak. Check their websites for schedules and tickets. For Ironstone concerts, we recommend reserving your room with us at Courtwood Inn before getting your tickets.
Stay With Us This Summer
It's time to book your summer getaway with us at Courtwood Inn! We offer an array of guest rooms and suites to accommodate every sort of traveler. When you stay with us, you can enjoy homemade breakfasts, outstanding scenic views, five-star amenities, and more!  
There's no time to waste! Browse our accommodations and pick the perfect one for you. We can't wait to host you this summer at Courtwood Inn.