The Best Murphys, CA, Getaways: A Complete Guide for Everyone
Have you ever had the pleasure of visiting Murphys, California? This charming area sits in the central Sierra Nevada foothills between Lake Tahoe and Yosemite National Park. With award-winning wineries, to-die-for restaurants, gorgeous scenery, and endless opportunities for outdoor adventure, this town has it all. No matter what your interests are, we have the perfect Murphys, CA, getaway for you.  
Have you had the chance to download our complimentary Vacation Guide? It contains local inside on all the best events, attractions, and accommodations in the area! 
4 Murphys, CA, Getaways 
Are you visiting our town because you want to explore some of the best family-owned wineries in the United States? Is your main priority reconnecting with your significant other? Or do you want to reconnect with Mother Nature in a new setting? Whatever your vacation priorities are, we've got the perfect Murphys, CA, getaway for you! 
1. A Romantic Escape 
There's no need to wait until Valentine's Day to celebrate your love. You can whisk your sweetheart away to Murphys any time of year. 
2. The Taste of Murphys 
One of the best parts about going on vacation is indulging in the area's local cuisine. After all, calories don't count when you're on vacation—right?! Murphys provides exceptional dining everywhere you turn. 
Start your day with a delectable, homemade 

breakfast at Courtwood Inn

 made with fresh, locally-sourced organic products. Our multi-course breakfast begins with the wonderful aroma of fresh-brewed roasted coffee. You'll enjoy a selection of seasonal fruit and be treated to either a sweet or savory breakfast entrée, along with homemade muffins or scones. If your day requires an early start, we can provide a breakfast to go for your excursion.

 

For lunch, head into Murphys and choose from one of the fantastic 

restaurants

, such as 

Grounds

. This neighborhood eatery serves up mouthwatering lunch choices, including a cobb salad, mozzarella chicken sandwich, southwest burger with corn salsa, and more!

 

Murphys Grille

 is a top-notch restaurant to enjoy a lovely dinner. Located on Main Street, this charming establishment features a warm atmosphere and a covered patio for outdoor dining. Some of their most popular entrees are the filet mignon with crab cake, lemon chicken piccata, chipotle risotto, and fish and chips.
3. An Outdoor Adventure  
Do you consider yourself an outdoor enthusiast? Or do you find yourself cooped up inside too often and you're craving a change of scenery? Whatever the case is, Murphys is the perfect place to get outside and breathe in the fresh Sierra Nevada Mountain air.  
Hike trailways along the 

Arnold Rim Trail

. Along the way, you'll find expansive lookout points with unbelievable views, most notably the Top of the World Trail.

 

Head to 

Calaveras Big Trees State Park

 and gaze at the mesmerizing giant sequoias. The park is filled with well-marked, self-guided routes, or you can sign up for a two-hour guided tour with a friendly park ranger. 

 

Take a day trip to 

New Melones Lake

 and fall in love with the picturesque views of the California Gold Country. No matter what time of the year you visit the lake, you can enjoy fun-filled activities, such as hiking, boating, fishing, paddle boarding, skiing, and more. Plus, it's dog-friendly! 

 

 

 
4. A Wine Lover's Journey 
If you're looking to taste outstanding, award-winning wines, you're in the right spot. Murphys is home to so many wineries and tasting rooms that it's hard to decide which ones to try! No matter which ones you choose to visit, you can't go wrong.  
Stay at the Best Accommodations Murphys Has To Offer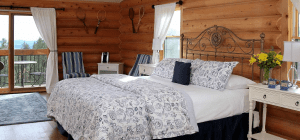 When you're planning your Murphys, CA, getaway, stay with us at Courtwood Inn and be treated like royalty. We offer an array of accommodations for you to choose from, each with its own unique décor and flair. Our rooms and suites can provide queen-sized beds, charming sitting areas, private patios/decks, pristine bathrooms, and more. Plus, you'll have access to all our five-star amenities, such as complimentary WiFi, an electric car charging station, our all-day beverage bar, and of course, grand views of the California Gold Country Sierra Foothills.  
It's time to start getting excited about your upcoming getaway! Check our availability and book your stay with us today. We can't wait to host you!