When Is the Best Time to Visit Murphys, CA, for You?
Whether you're planning a getaway during spring, summer, fall, or winter, you'll always be surrounded by fun-filled activities when you visit Murphys, California. Read on to discover what weather in Murphys you can expect during each season and the must-do activities. Then, decide when the best time to visit Murphys, CA, is for you! 
Every time is a great time to visit Murphys! To learn more about the area and everything that this fantastic area offers, take a look at our complimentary Vacation Guide. It contains local insight on the area's best restaurants, outdoor activities, tasting rooms, live music events, and more!  
Discover the 
Best Time to Visit Murphys, CA
Our historic town is nestled within the Sierra Foothills in wine country. No matter what your vacation goals are, there's something for everyone here! 
Winter in Murphys, CA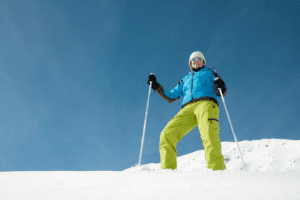 If you want to get away to Murphys for Christmas, New Year's, or Valentine's Day, you'll experience the winter weather. Winter in Murphys has temperatures around the mid-40s and 50s, with the low being 28 degrees. That isn't as cold as other locations during this time of year! This season does yield a decent amount of precipitation, though, so it's essential to pack your rain and snow coats and boots.   
Activities To Enjoy During Winter
Spring in Murphys, CA 
During springtime, the weather begins to warm up, and temperatures hover between 60 and 75 degrees. This is an outstanding time to get outside and enjoy a plethora of outdoor activities. Spring is also an ideal time to tie the knot in Murphys and plan an intimate wedding at Courtwood Inn.   
Activities To Enjoy During Spring
Summer in Murphys, CA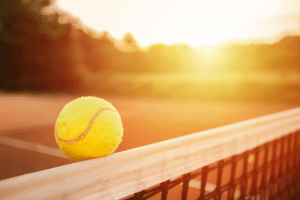 Things start to heat up in Murphys during the summer. Although temperatures can drop to 45 degrees and reach 93 degrees, the temperatures usually stay around 80 degrees—that's unbeatable summer weather! Summertime in Murphys is a wonderful time to visit, and you can enjoy indoor and outdoor attractions.   
Activities To Enjoy During Summer
Fall in Murphys, CA 
With its mild weather and golden leaves, autumn is an opportune time to get away to Murphys. Temperatures are usually in the 60s or 70s, with lows reaching 40 degrees and highs reaching 90 degrees. Now that's fantastic fall weather!   
Activities To Enjoy During Fall
Stay at Courtwood Inn in Murphys 
During your trip to Murphys, there's no better place to stay than Courtwood Inn. Our luxurious log cabin bed and breakfast sits upon a picturesque hilltop overlooking breathtaking scenery. Plus, our convenient location keeps you close to the area's best attractions.   
When you stay in our Wimbledon Mini-Suite, you'll enjoy stunning views of the Sierra Foothills from your private balcony. The room features high ceilings and a spacious seating area where you can enjoy coffee, tea, and wine.   
Are you ready to start planning your trip to Murphys? Check our availability today!